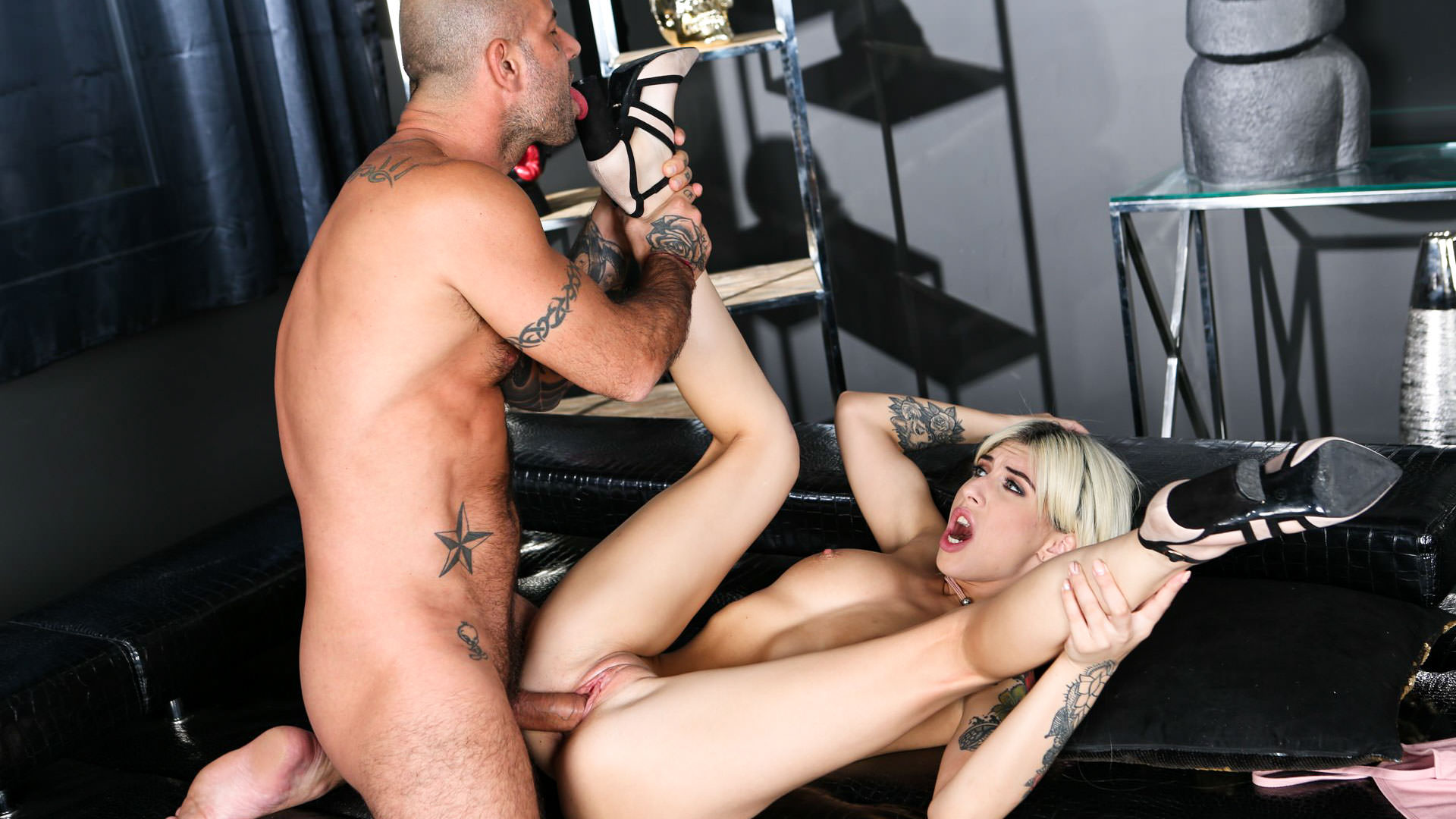 Description: Interviewing platinum blonde model Sheril Blossom, high fashion mogul Mike Angelo tries to convince her to showcase her wares in skimpy attire. He lustfully peels off the shy stunner's top, revealing her splendid, natural tits. 'Relax, you can trust me,' he promises, unwrapping her like a birthday present. Mia takes his hard cock in her mouth for a blowjob. Mike manhandles her snatch as she squats on his prick from atop his desk. Mia's mounds bounce alluringly while she grinds her pussy on his studly shaft.
The gorgeous babe indulges a foot fetish, orally worshiping Mike's bare feet! Mia demonstrates superior rim job lust, lewdly tonguing Mike's bunghole. He slam-fucks the long-legged siren's cunt doggie-style. Mike licks Mia's asshole. Her shaved cunt rides him, and Sheril savors her twat juice via cocksucking. Mike teabags her, his scrotum on her silky tongue. He pumps a creamy cum facial across her mouth and onto her lips. She swallows semen, licking surplus from her fingers. Presumably, Sheril gets the job… More Evil Angel porn galleries.
Make sure you check out this post from Taboo Heat sex pics of these three going at it.