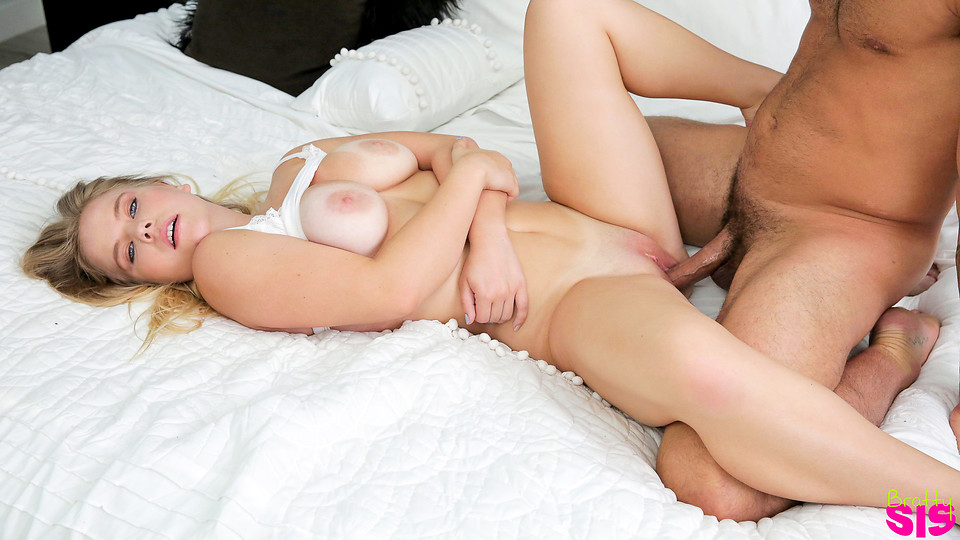 Busty Percy Sires is getting really sick of being the only one around here who has any sense of cleanliness. Her stepbrother, Damon Dice, keeps refusing to wash his hands before he eats or after he uses the bathroom. When Percy tries to force the issue by turning on the sink for Damon, he says it just makes him have to pee.
Percy won't leave and Damon claims he can't pee with his sister standing there. The only solution is for Percy to pull his cock out and hold it for him while Damon pees. Too bad that just gives him a boner. Damon won't be able to piss until he gets rid of it.Percy is really upset with Damon, but she reluctantly agrees to stroke his hardon to help him cum.
When that doesn't work, she gets on her knees right there in the bathroom to start sucking him off. Working her hands and mouth just isn't enough, so Percy agrees to relocate to the bedroom with Damon where she offers up her body to help him out with his problem. Damon is happy enough to peel his sis out of her clothes and use her body to relieve his needs.
They start things off with Percy on her hands and knees so that Damon can take her in doggy. Once Percy has had a taste of her big bro's fuck stick, she can't wait for more. She hops on top of Damon for a reverse cowgirl ride. Then she sprawls on the bed so that Damon can slide into her while holding her ankle up t o really open her up.
Damon can't get enough of watching his stepsis's titties bounce as he bangs her. That sight finally brings him off as he pulls out to cover Percy in cum. As she basks in this new element to their relationship, Percy offers her pussy any time as long as Damon washes his hands. More hot Bratty Sis galleries.
Don't forget to take a look at this beauty from Nubiles Dina Legion.